The Polar Express Train Ride is coming to Oklahoma this year and you won't want to miss this magical event. You'll get to relive the magic of this classic holiday story while riding on a real train and it's one of the best holiday attractions to experience with the whole family.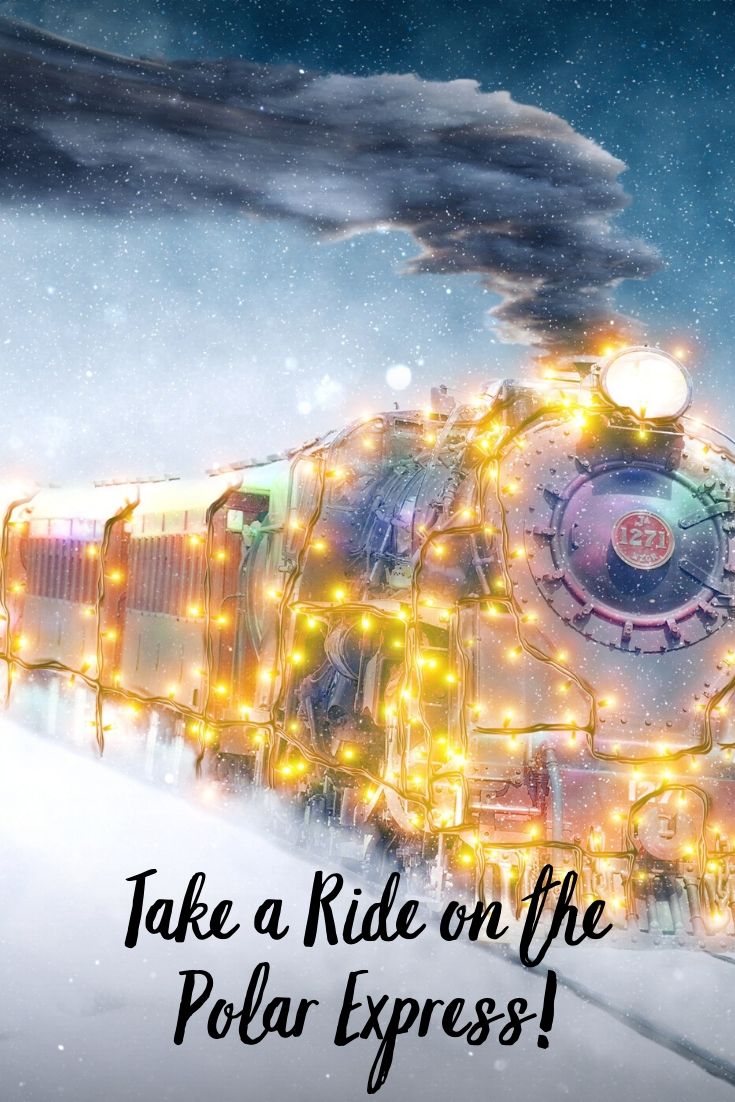 Take A Ride On The Polar Express
If you like trains and Christmas chances are this isn't the first time you're hearing about The Polar Express. However, if it is, you can learn all about this magical event and take a ride on The Polar Express when it comes to Oklahoma this year.
This classic holiday story is all about a doubting young boy who ends up taking a magical train ride to the North Pole. His adventure teaches him (and all of us) a little something about the magic that surrounds each one of us each and every day.
If you have kids this is a great holiday tradition to begin with your family. It's an amazing experience for the young and old alike. You can get your tickets here.
This years event will be taking place at the Oklahoma City Railway Museum at 3400 NE Grand Blvd, Oklahoma City, OK 73111. The train rides are a recreation of the classic storybook tale. There's a reading of the story by Chris Van Allsburg, visit from Santa, and everyone gets the first gift of the season, a silver sleigh bell.
The experience is about 2 hours in length so it's great for even young kids. You should plan to arrive about an hour ahead of time to get checked in and boarded. Boarding begins about 20 minutes before the train departs. The train ride is about an hour long. Seating is assigned so make sure you click above if you'd like to choose your seating options. The cars are all decorated in different themes from the story. You can see more about that here.
Looking for Tulsa apartments? Need pet friendly apartments in Tulsa?
The Place at Quail Hollow is a great choice for pet friendly apartments in Tulsa. Of course we're also able to offer Tulsa apartments that are just for people, too. But if you are looking for well appointed apartments that have no breed or sizing restrictions for pets MCLife has got you covered. We love creating apartment communities that you'll love to call home. We also love pets…like seriously, we have a policy all about it!
Our apartments are also outfitted with some amazing features and amenities that you won't find anywhere else, give us a call today and we can share the list with you…it goes on and on and you'll be sad that you haven't been living here with us all along!
Need more fun ideas for Tulsa living adventures?
Living in Tulsa is never boring. There's tons of fun activities happening all the time. It doesn't matter if you are looking for adventures for individuals, pets, or even the whole family, you can head out on any given day and find Tulsa living at its best.
It's nothing short of inspiring to get out there and explore this great city that we get to call 'home'. If you are searching for some adventures for yourself we have some suggestions. These posts will get you started at uncovering the great things that are waiting for you out there in Tulsa. If you are coming into town for a visit this is a great way to help plan out the time that you'll have here as well!